Busy Times
Feb 28, 2012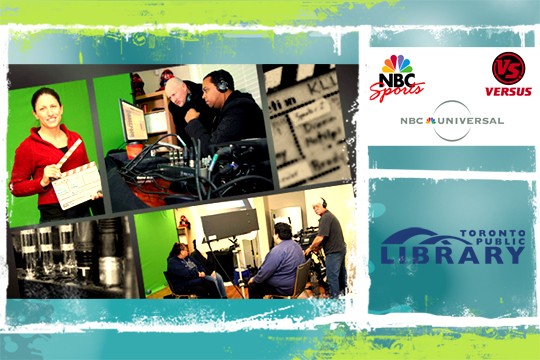 First of all a big thank-you to Toronto Public Library for your purchase of I Love When We Talk. We're proud that the full catalog of our educational DVD's are available to borrow from TPL.
It's been awhile since we posted - it's been a busy time for us. We've expanded what we do. Tremain Media creates products for the educational market and we sold over 68,000 of our educational DVD's. We found that, over time, there was a demand for the quality of our products outside the rigors of education. People appreciated the brains we brought to any endeavor - so we slowly started expanding. Tremain Media is now a full service media company. We still create intellectual property that we own and sell but we now create work for other organizations, firms and clients as well. We highlight some of our most recent work here - but to sum it up - we work in any medium from paper to light.
Today we delivered 300 beautiful books to Laichwiltach Family Life Society, we got our hands on a publication that commissioned photographs taken by Tremain Media, and we continued our work in a First Nations language preservation project. We are truly honored to be working with the people and teams that have called on us to help them. It's exciting to be diving into new subject areas with those people that know those areas the best.
Contact us about any project you have in mind and let's see what we can make happen.