Teachings from the Half Boy
Dec 03, 2012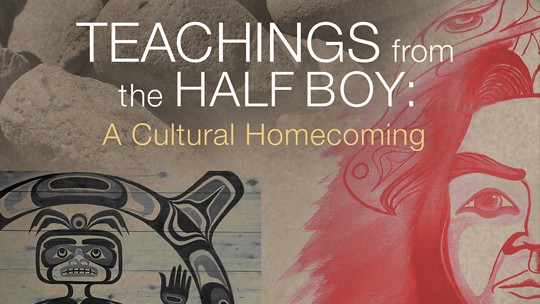 My Reflections on the Making of Teachings of the Half Boy
Two years ago, Donna Miller arrived in Campbell River. We met – one rainy, winter evening by the hearth at Painter's Lodge. I showed her the educational videos I created and we brainstormed about what we might be able to do together. For decades Donna has been working with aboriginal communities, the Vancouver Island Health Authority and school districts in support of aboriginal children and families. This is the same direction she wanted to go with a video production. And so her tireless work of raising funds began.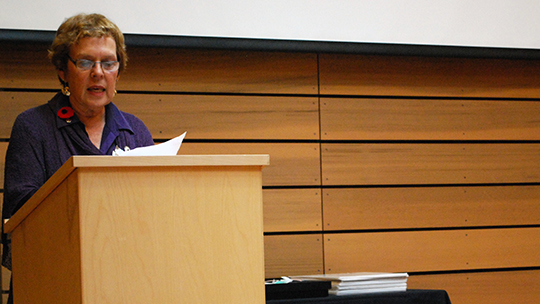 Donna Miller, Rotary Club of Royal Oak Centennial

Fast forward two years - and the DVD, "Teachings of the Half Boy: A Cultural Homecoming" is in our hands. We are in the midst of a launch of the production. There is singing, drumming and accolades for the journey we have all undertaken. Each organization that was involved is glowing with excitement and anticipation of where "Teachings of the Half Boy" might go. As I watched the production on the big screen in the beautiful First People's House - which sits at the heart of University of Victoria – I was unable to hold back tears. I was so grateful to be here at this point.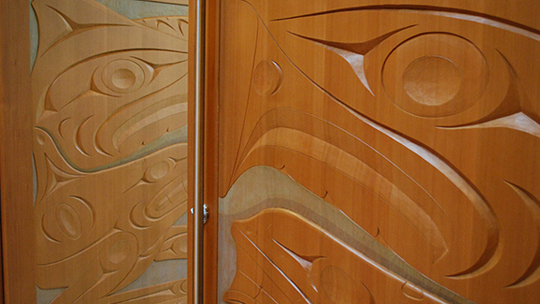 "The Doors Open." The doors into First People's House, University of Victoria

The making of any production – if done with intention and love – is a journey of the heart. For me it is the marshalling of many energies for one specific result. With interviews it is encouragement and a pulling forth of another. With editing it becomes creative listening and a following or mining of a path or the message as it unfolds. As we enter post-production it is the gentle guiding of the team.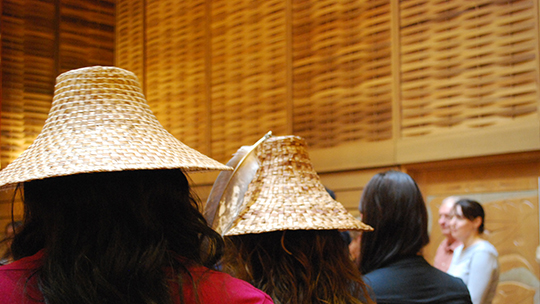 At the Launch

For a production like this I had to lock myself away with six hours of interviews. Each interview is each individual's heart song - and I had to listen to that song - oh so carefully. My first cut was 45 minutes long – double what the final cut would become. It started with the heaviness of residential school, racism and suicide and travelled with those people that have reclaimed their identity and their health through culture. It ended on a call to action, a call of hope. I sent the first edit out. This is the most nervous I've ever been waiting for feedback and approvals. This turned out to be a very serious piece – a piece with bottom and depth. Would the clients accept that this has shifted from a simplified message – to one much more complex, nuanced and serious?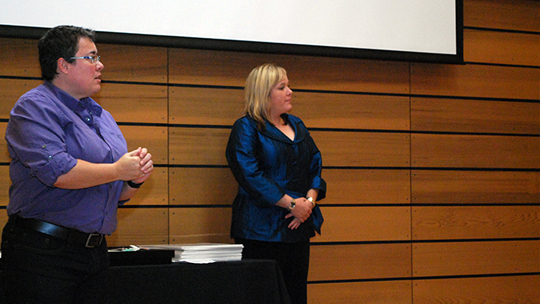 Barb Cowan, ED of Surrounded by Cedar and Kendra Gage, ED, Hulitan Family and Community Service Society - two of the key partners

I breathed a sigh of relief – the complexity and seriousness was allowed to stand - in fact, it was embraced. And again I fast forward and return to the launch. I sit in First People's House. I see community members, Minister Ida Chong, Minister of Aboriginal Relations and Reconciliation, Chiefs, Keepers of Stories and Songs, singers, drummer, representatives of various organizations. Community after community – many of them intertwined – take ownership of the final piece. I sit quietly. Communities and individuals have embraced this Teachings from the Half Boy. Wholeheartedly. And for this I am grateful.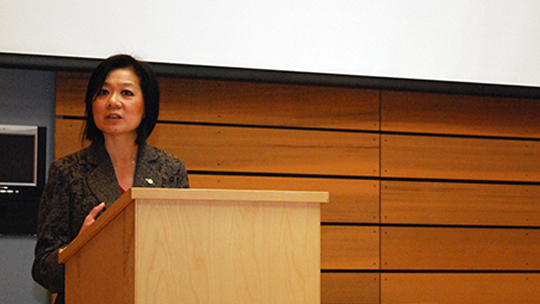 Minister Ida Chong, Minister of Aboriginal Relations and Reconciliation

This production will not fade away with its launch – it will be buoyed by this energy. It is this investment of feeling and purpose that holds this content now. I held it for a brief time and now it is in the hands of others.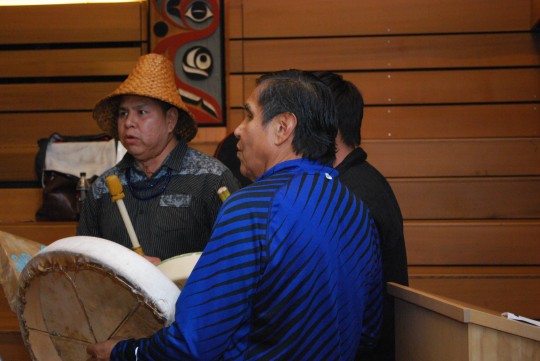 This launch helped me reflect on the building of Teachings from the Half Boy - alone, but with others, in community but also locked away. This launch, and other people's passion showed me it is this new energy, this investment, this celebration of "Teachings from the Half Boy: A Cultural Homecoming" that will give it further life. I helped raise something and now, during the launch, I realized that it is no longer of me - and perhaps it never was.

It reminds me of Kahil Gibran's poem on children – this production - partly - may have come through me - but is not of me.

Your children are not your children.
They are the sons and daughters of Life's longing for itself.
They come through you but not from you,
And though they are with you yet they belong not to you.
....

It is through productions like these that I can truly feel I am of service. My deepest gratitude to Donna Miller for ushering this forward and for believing that this was something we could accomplish. And to Bob Ennis, who went above and beyond the role of camera person - bringing situations, people, film from other projects and perfect locations. It was like having a second set of eyes and a whole bunch more guts and energy with Bob on board.