I Love When…the series
Schools and Libraries: Support Your Families in Literacy and Numeracy

This series is the perfect addition to early-literacy outreach programs, libraries and schools. I Love When You Read, I Love When We Count, I Love When We Talk and I Love When We Play include interviews with librarians, teachers and curriculum experts. These literacy DVD's are a great way to reach families with literacy information. Over 60,000 families, schools and libraries own a Tremain Media literacy DVD. Schools, libraries and literacy initiatives are eligible to receive the DVD's now and pay later.

Parents: Ensure Your Child's Success in Reading and Math

This series is for parents and caregivers of children from birth to nine years old. The early years are so important and you are your child's most important teacher. The I Love When…series gives you simple tips and tricks to really open your child to success. Purchase from us directly or purchase from Amazon.com
Learn more about:

I Love When We Talk

I Love When We Count

I Love When You Read

I Love When You Play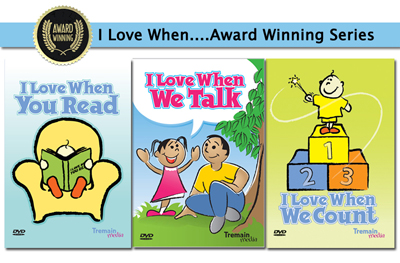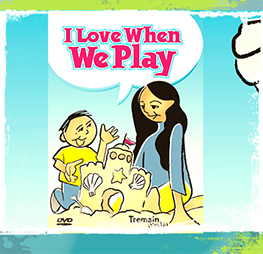 Related Entries from the Blog